Winter is on its way and, for most of the country that means freezing temps, wind, snow, ice and heavy jackets.
To prepare your home and your household for the colder months ahead, review this handy checklist, which is designed to help you be more prepared for whatever old man winter has in store. Please keep personal safety in mind when checking items off this list, and connect with a trusted professional or contractor for help with anything you are unable to do yourself!
Vacuum bathroom fan grilles, radiator grilles on back of refrigerators and freezers, and empty and clean drip trays.

Check door and window locks and hardware, and lighting inside and outside of house.

Check all faucets for signs of dripping and change washers if needed. Faucets requiring frequent replacement of washers may be in need of repair.

If you have a plumbing fixture that is not used frequently, such as a laundry tub or spare room sink, tub or shower, run some water briefly to keep water in the trap.

Clean drains in dishwasher, sinks, bathtubs and shower stalls.

Examine windows and doors for ice accumulation or cold air leaks. If found, make a note to repair in the spring.

Test plumbing shut-off valves to endure they are working and to prevent from seizing.

Check electrical cords, plugs and outlets for all indoor and outdoor seasonal lighting to ensure fire safety; if worn or if they feel warm to the touch, replace immediately.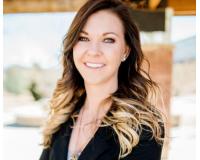 My name is Crystal Hart, I am a Colorado Native! I grew up in the San Luis Valley, located in south central Colorado, and have spent the past 17 years in the Denver Metro Area. I have over 15 years of....